Are you looking for beautiful flowers that start with the letter L? Look no further! Here we have put together a list of 40+ exquisite flowers that start with L, along with their photos.
From Large Fothergilla to Lavender, you'll find all the information you need to make your garden bloom.
Large Fothergilla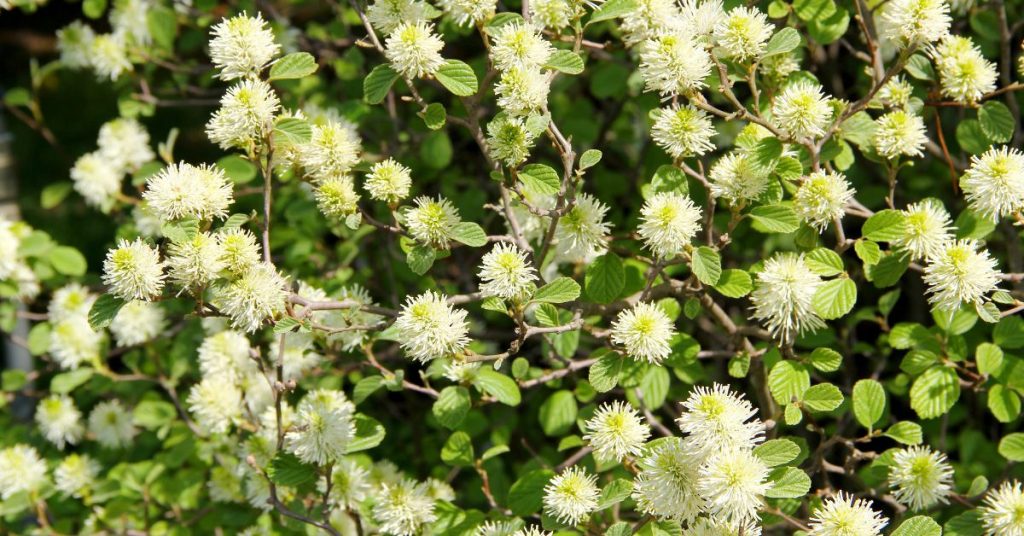 Large Fothergilla is an excellent choice for adding four-season interest to the garden. This deciduous shrub puts on a show of fragrant white spring flowers, followed by dark-green foliage in summer, copper-toned foliage in autumn, and dried seed heads in winter.
Large Fothergilla is hardy in USDA zones 4-8 and prefers full sun and moist, well-draining soil.
Licorice Plant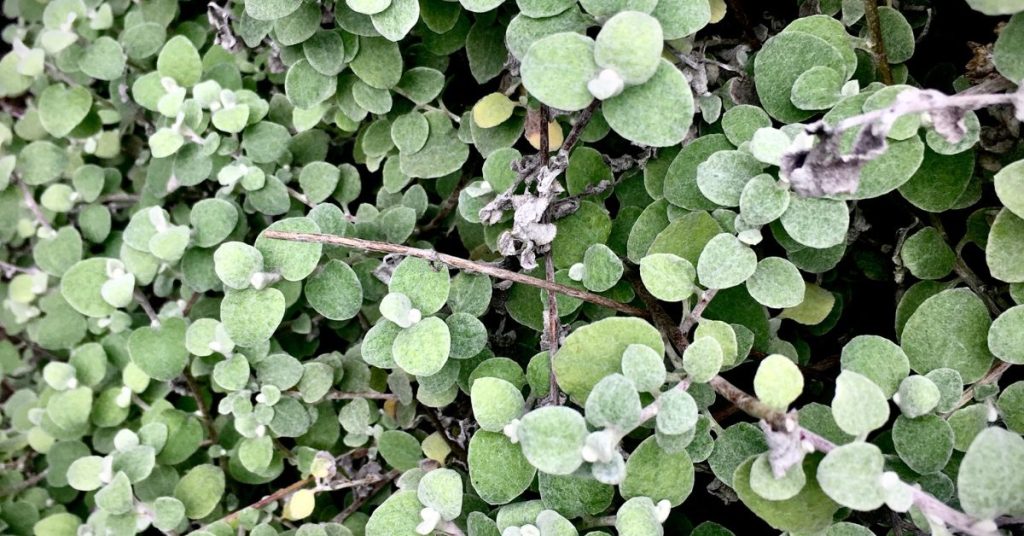 A native of South Africa, the licorice plant is a low-growing shrub or groundcover that produces small, pink or yellow flowers in spring and summer and bright scarlet berries in fall. Its evergreen foliage, which smells and tastes like licorice, provides year-round interest, as well.
The licorice plant grows best in full sun and well-draining soil with regular watering.
Lance-leaved Coreopsis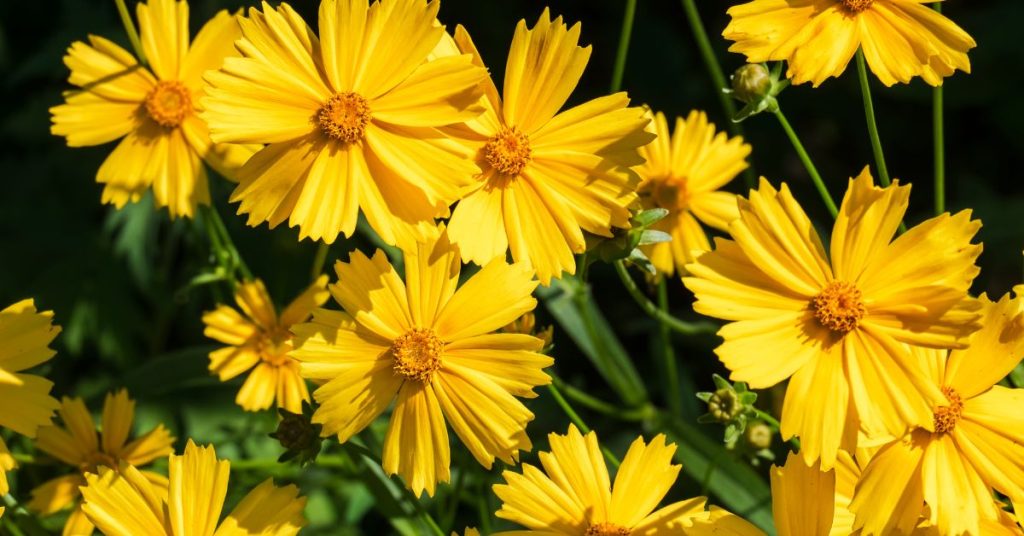 Lance-leaved coreopsis is a perennial flower that blooms in bright yellow and gold from spring to fall. Its fern-like foliage and long-lasting flowers make it a popular choice for cut flower arrangements.
Do best in full or part sun, and well-draining soil. Water regularly during dry periods and fertilize in spring for best results.
Lewisia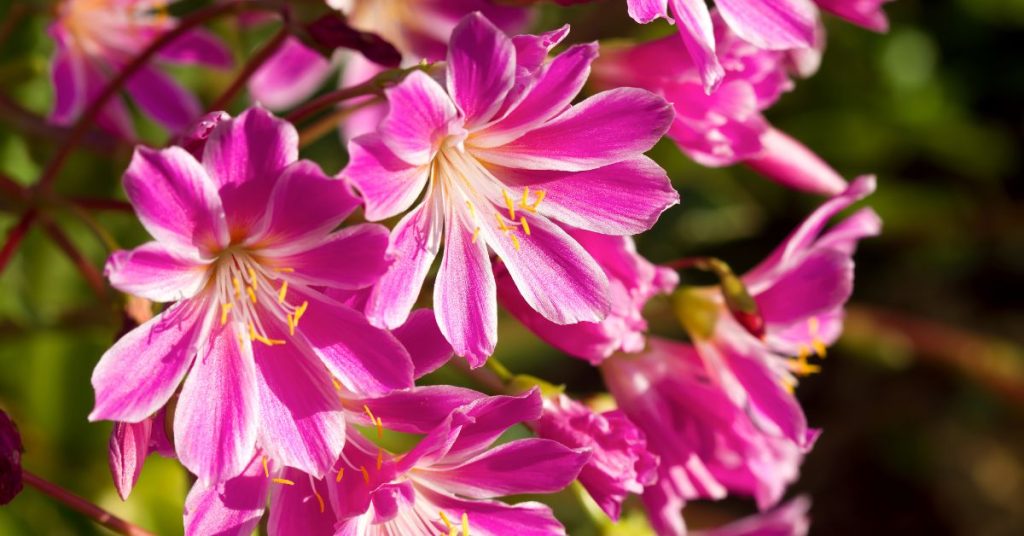 Named after explorer Meriwether Lewis, this low-growing perennial produces showy, star-shaped flowers from spring through summer in shades of pink, red, yellow, and white. Its fleshy leaves make it drought-tolerant, and it pairs well with other rock garden plants such as sedums, sempervivums, and succulents.
Lewisia prefers well-draining, alkaline soil and full sun. Water regularly until it is established, then reduce to once weekly.
Large Speedwell
A member of the veronica family, this low-growing, grass-like plant has small, light blue flowers that bloom from spring to autumn. Its dense foliage and dark green color provide the perfect backdrop for its pretty blooms.
Large speedwell prefers part to full sun and evenly moist, well-draining soil. It also makes a great groundcover.
Lady's Slipper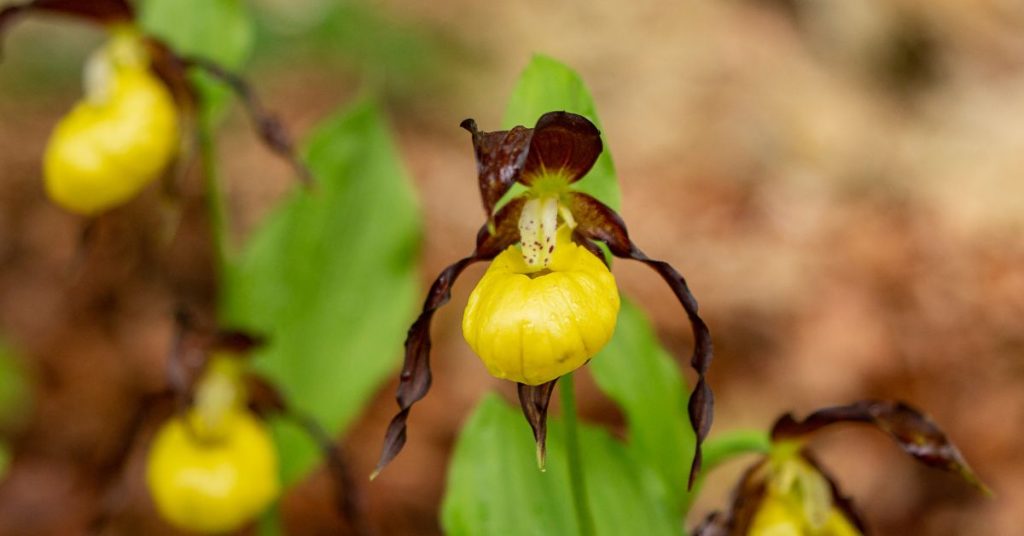 Lady's slipper, or Cypripedium, is a genus of orchids native to North America, Europe, and Asia. These showy plants feature large, colorful blooms that resemble the slippers of a woman's shoe, hence their name.
Lady's slipper prefers partial shade and should be planted in moist, well-draining soil. Be sure to choose a spot that won't get too hot in the summer, as these plants prefer cooler temperatures.
Lacespine Pincushion Cactus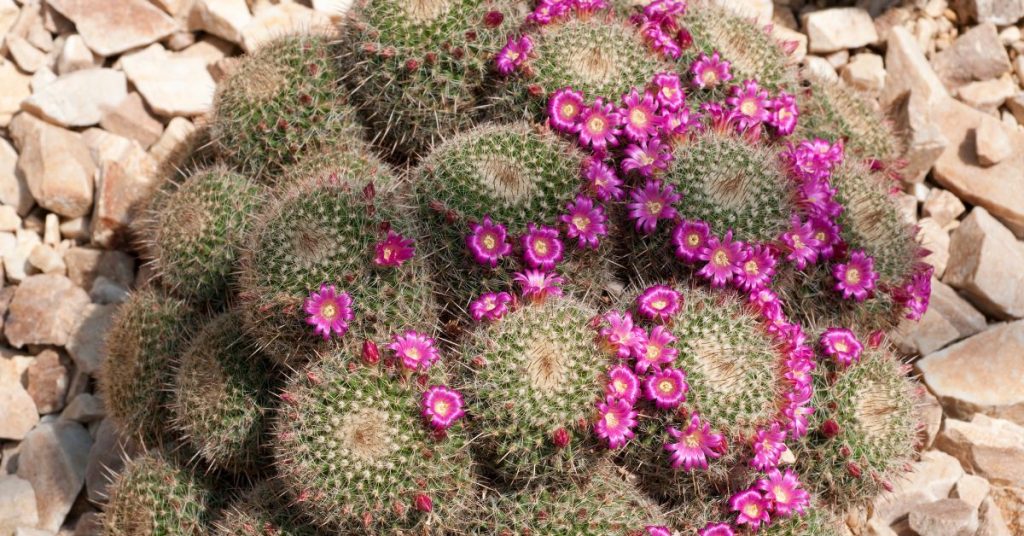 These unusual cacti feature a central column of spines surrounded by a starburst of shorter spines, which gives them a lacy appearance. They produce large, white to yellowish flowers in the summer and are a favorite with bee and butterfly pollinators.
Lace-spine cacti need a sunny spot and well-draining soil. They may rot if planted in soil that remains wet for too long, so make sure to choose a pot with adequate drainage holes.
Lupin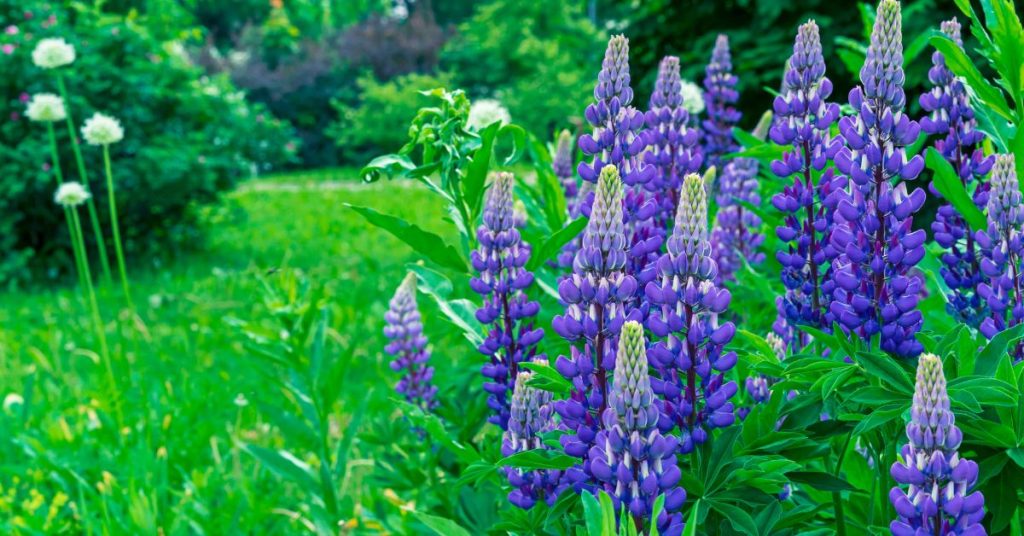 With its spires of colorful blooms, lupin adds a touch of beauty and drama to any garden. The flowers may be blue, purple, yellow, pink, or white and bloom in mid- to late spring.
Lupin prefers full sun and well-draining soil. Be sure to deadhead the flowers to encourage more blooms and prevent self-seeding.
Lungwort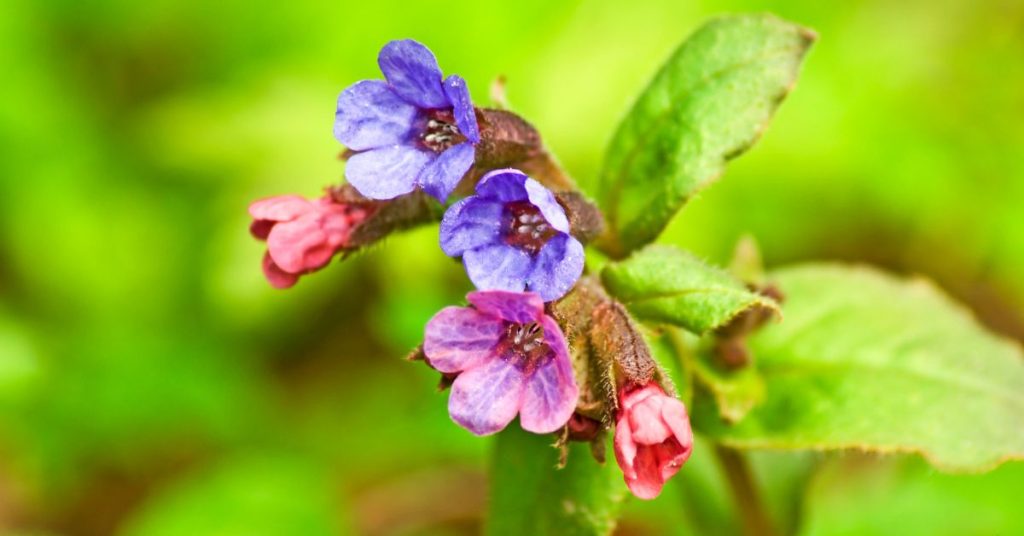 This evergreen European wildflower produces clusters of sky-blue flowers in spring, followed by attractive foliage marked with white spots. It's an ideal groundcover for shady areas, and its low-growing habit makes it perfect for edging beds and pathways.
Lungwort prefers moist, well-draining soil and part to full shade.
Loosestrife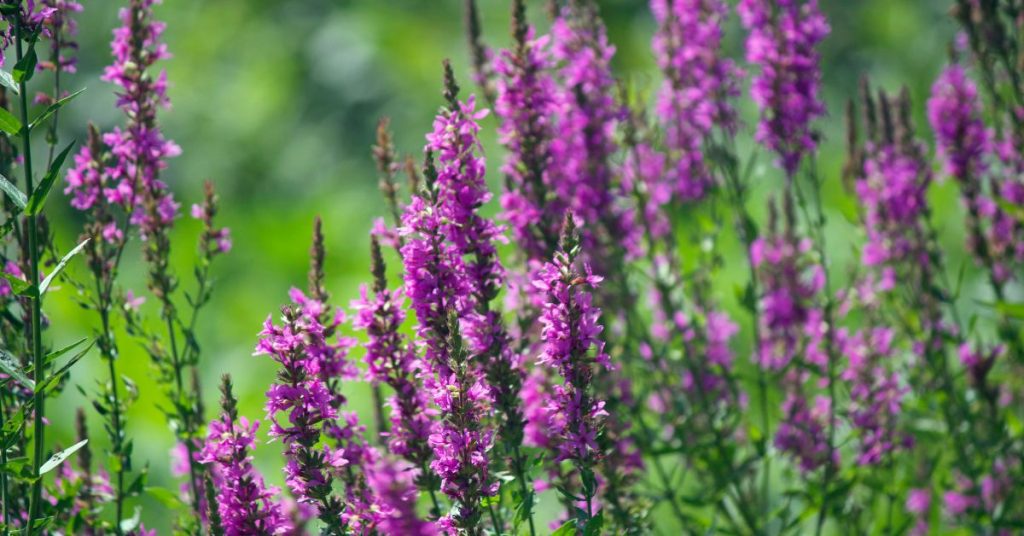 A member of the primrose family, loosestrife produces spikes of brilliant yellow, pink, purple, or white blossoms in summer. Its evergreen foliage stays attractive year-round, and it spreads quickly, making it a good choice for ground cover.
This hardy, low-maintenance plant prefers wet soil and full sun, though it tolerates some shade.
Lindheimers Beeblossom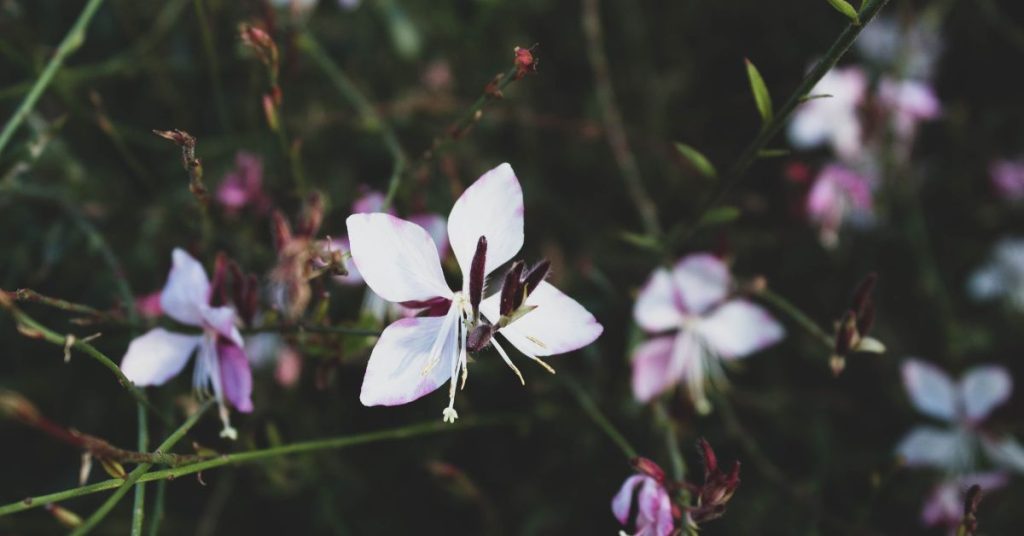 Growing up to three feet tall, this daisy-like flower makes a great addition to a wildflower garden. Its clusters of white blooms are surrounded by narrow gray-green foliage that adds texture to the landscape. Lindheimers beeblossom is a North American native, and its flowers attract an array of pollinators.
Plant in full sun and well-draining soil. It can tolerate drought once established.
Lechenaultia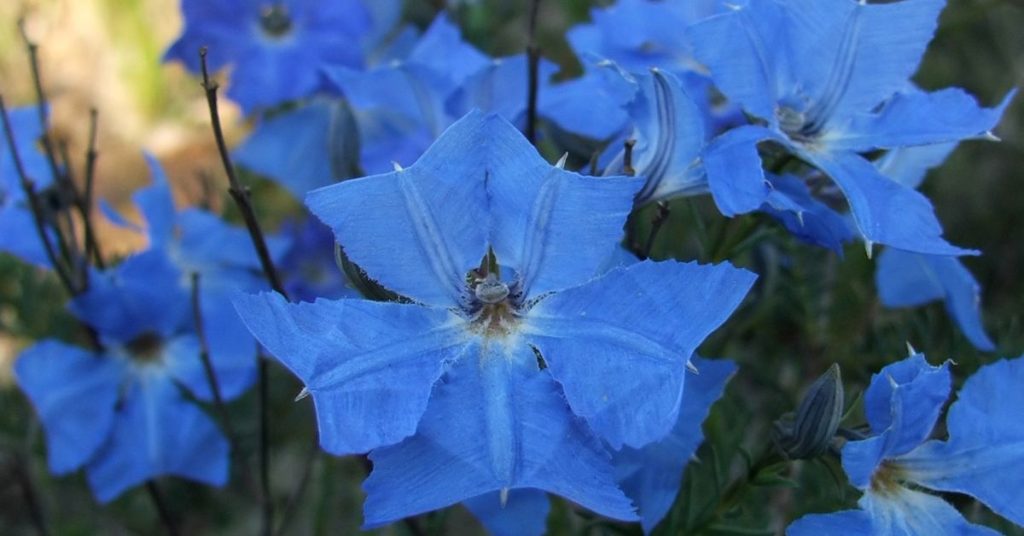 Also known as blue-bush and blue-flower, this Australian native is most often grown as an annual. Its striking blue or purple flowers appear in spring, summer, and fall, and its wiry stems provide an interesting texture in the garden.
Lechenaultia likes a sunny spot with well-draining soil, and it readily reseeds itself.
Lady's Mantle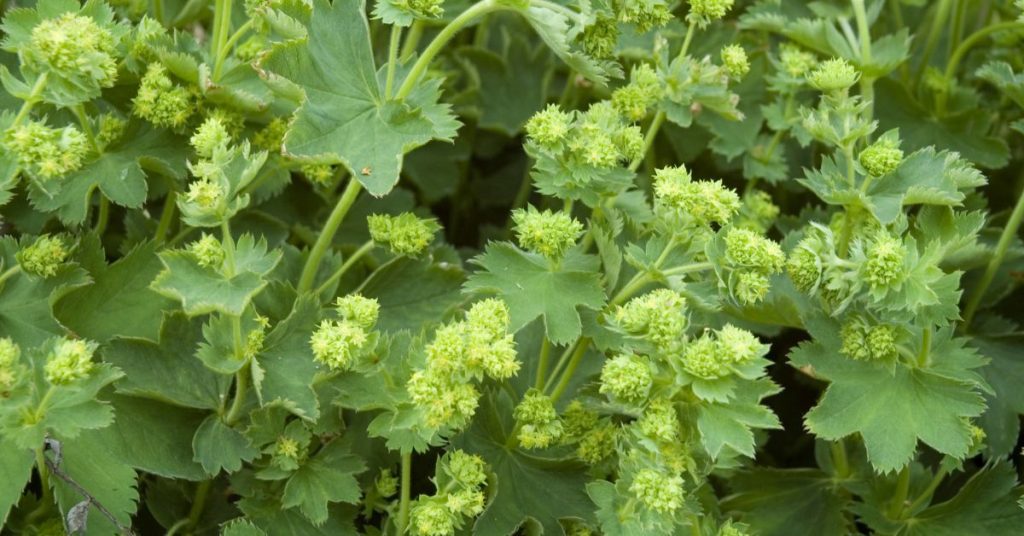 Lady's mantle is a favorite for the front of the border or for edging paths. Its low, spreading foliage creates a lush carpet, and its chartreuse clusters of star-shaped flowers add a pop of color to the shade garden.
This perennial prefers moist, well-draining soil and part to full shade. It does not tolerate drought, so be sure to water regularly.
Lenten rose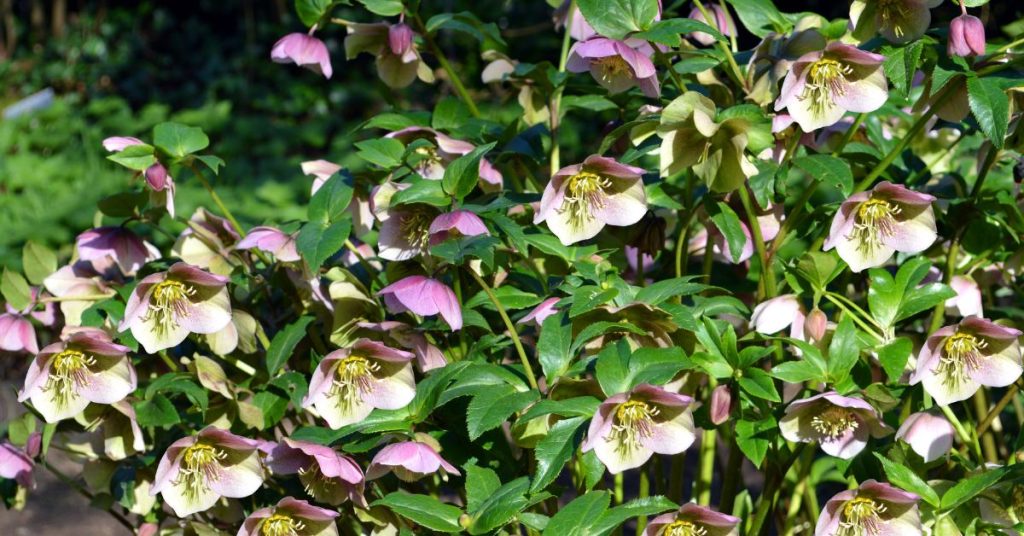 Lenten rose produces nodding clusters of yellow, white, or pink flowers from late winter into early spring. Its glossy, leathery foliage is evergreen in warmer zones and makes a lovely backdrop for its blooms. The flowers are edible and can be used as a garnish, and the leaves are often used in salads.
Lenten rose needs well-draining soil and moist conditions. It prefers part to full shade.
Lupine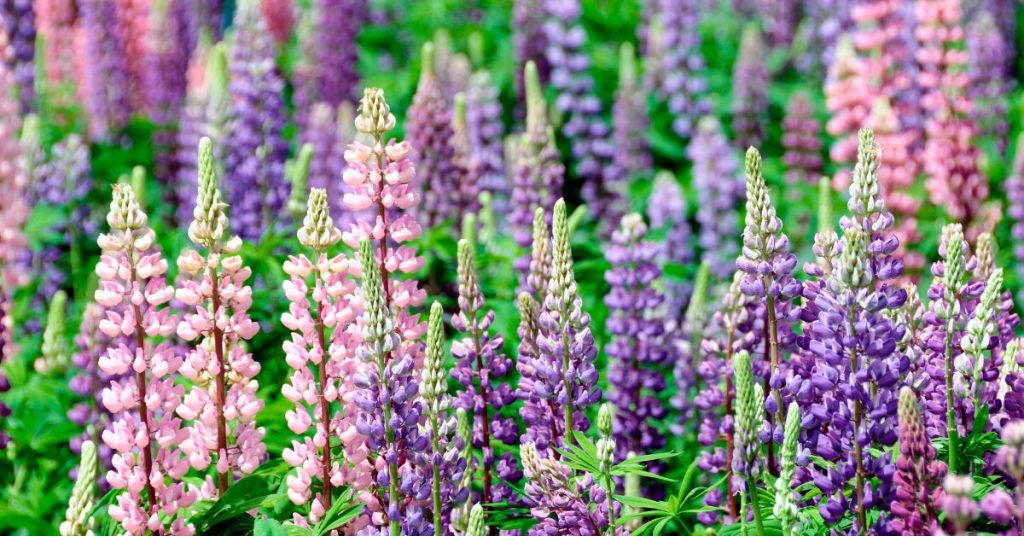 These tall, spiky flowers are famous for their range of colors and cheerful effect. Lupines grow best in cooler climates, and they are a common sight in meadows and beside roads in the spring and summer.
Lupines prefer full sun but will tolerate some shade and thrive in well-draining soil.
Larkspur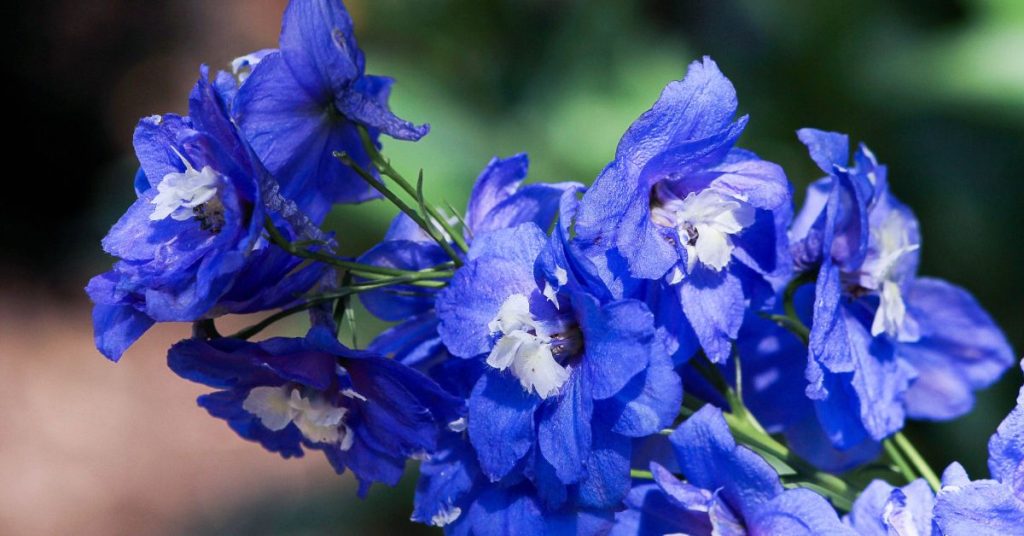 Larkspur's tall spikes of showy blossoms come in shades of blue, pink, purple, and white. The flowers are often double, with multiple tiers of petals. The plants also have attractive, airy leaves and are deer-resistant.
Larkspur thrives in full sun and well-draining soil. Deadhead regularly to encourage more blooms.
Lantana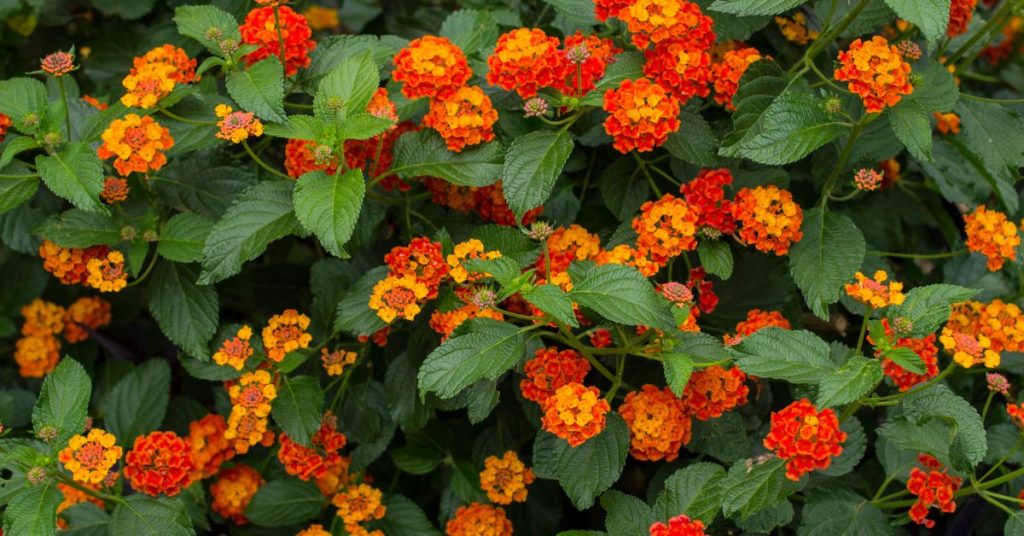 This sun-loving shrub displays long-lasting clusters of small, daisy-like flowers in shades of yellow, pink, purple, and orange throughout the summer and fall. The blooms may be single- or bi-colored, adding a unique texture to the garden.
Lantana prefers full sun and grows best in sandy, well-draining soil. It's also drought tolerant and deer resistant – a bonus for gardeners in drier areas.
Lavender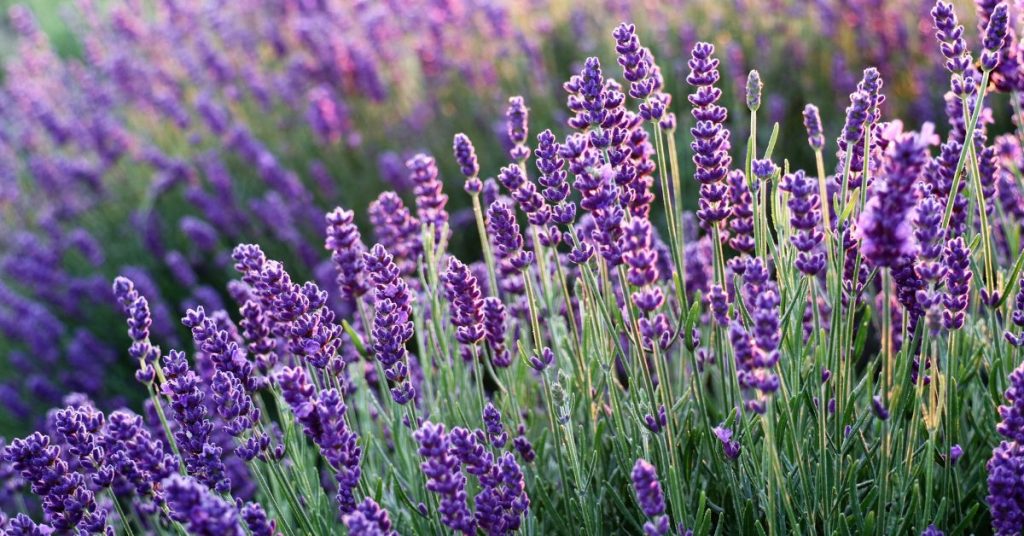 This fragrant herb is known for its silvery foliage and lavender-blue blooms, both of which make it a popular choice for herb and flower gardens alike. The tubular blooms are great for cutting, and the leaves are often used in sachets, potpourri, and other craft projects.
Lavender needs full sun and well-draining soil to thrive.
Lilac
One of the most beloved spring flowers, lilac can reach 10 feet or more in height and spread almost as wide. Its fragrant, clustered blooms range from white to pink to purple and provide a stunning backdrop for the bright green foliage.
To ensure the best flowers, plant lilac in a sunny location with well-draining soil and plenty of space.
Lunaria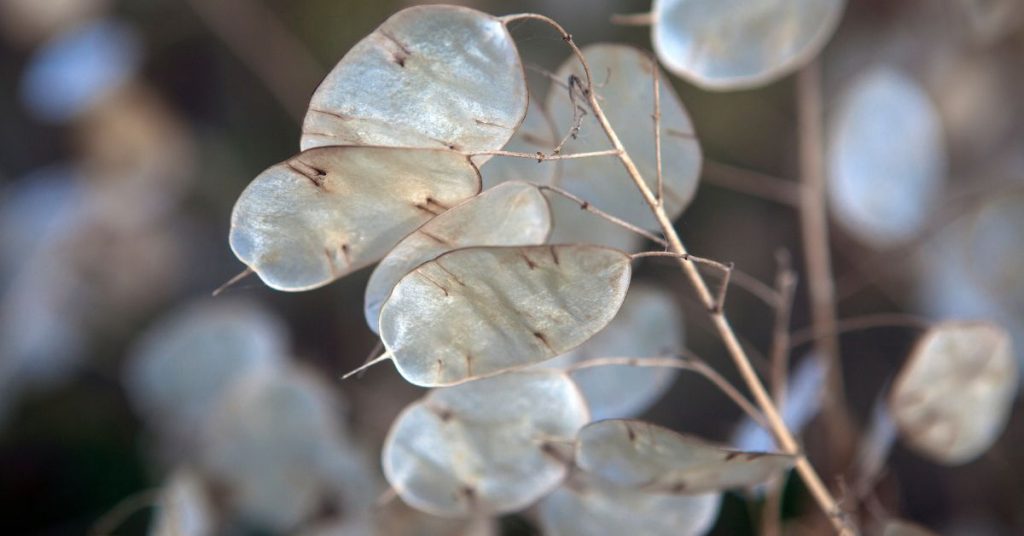 Also known as honesty, this hardy biennial produces impressive, purple-pink flower panicles in its first year and, in its second, large, round, silvery seedpods. The papery, translucent nature of the pods makes them perfect for dried flower arrangements.
Lunaria prefers part to full sun and moist but not soggy soil.
Love Lies Bleeding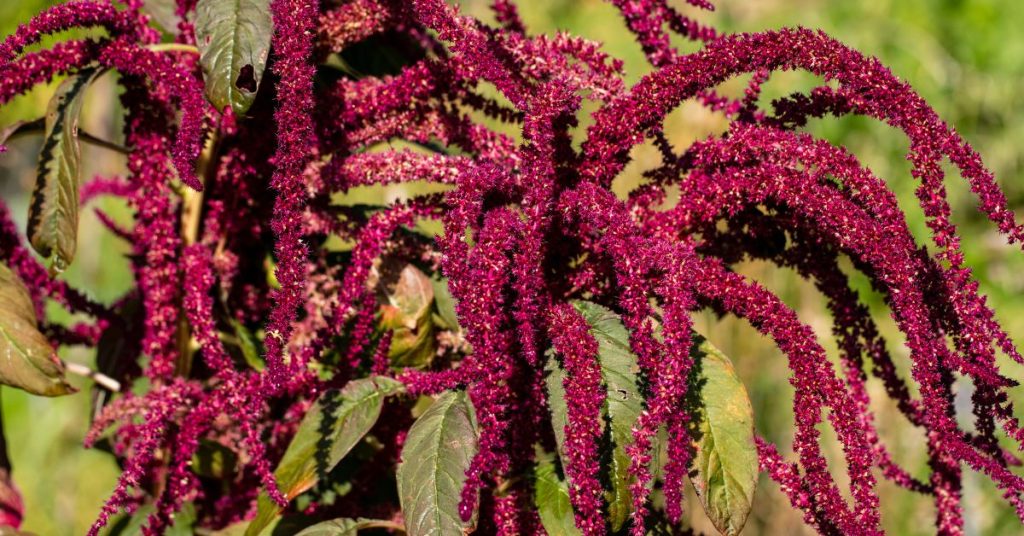 This striking, cascading annual has tassel-like, deep-red flower clusters that bloom from early summer through fall. Its graceful, dangling foliage makes it an ideal choice for containers as well as flower beds.
Love lies bleeding prefers full sun and moist, well-draining soil. It does not require much fertilizer, but regular deadheading will encourage more blooms.
Lotus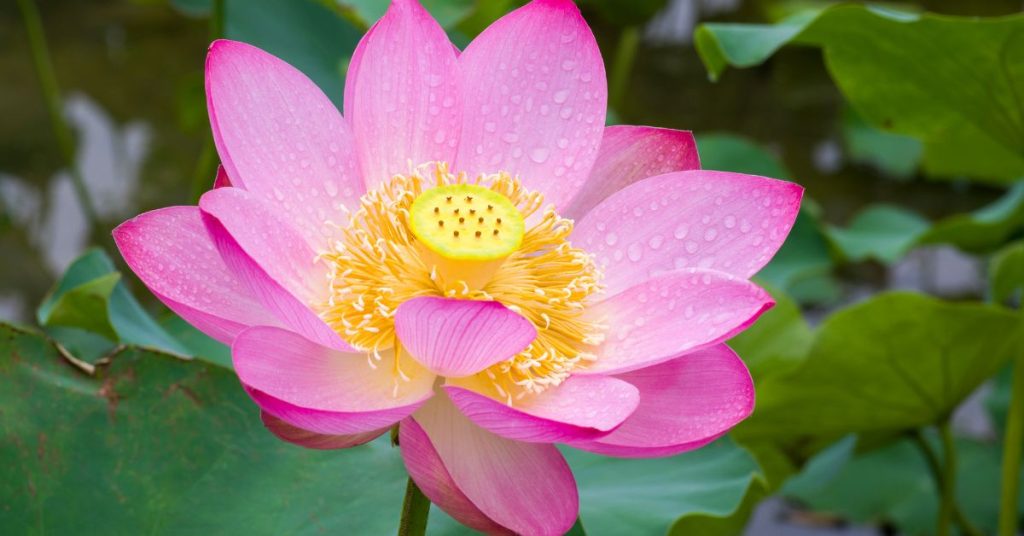 A symbol of purity and enlightenment in many cultures, this aquatic flower features a showy bloom with a sweet, fruity scent. Lotus often grows in ponds and other still bodies of water, though you can also find dwarf varieties perfect for small containers or garden ponds.
Lotus prefers full sun and moist soil. Provide plenty of room for its roots to spread, and make sure there's at least 10 inches of water over the soil.
Lady Finger Cactus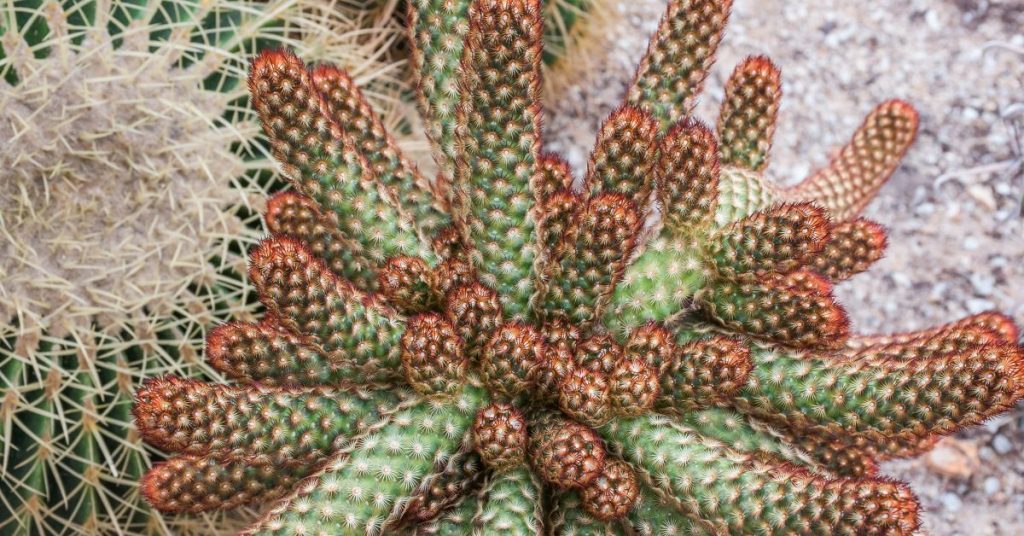 This desert-dwelling succulent is an excellent choice for containers and rock gardens. Its pencil-thin, fingerlike stems reach up to two feet tall and produce yellow blossoms in summer. The stems are lined with clusters of small spines for added interest and protection.
Lady finger cactus does best with full sun and well-draining soil. Water regularly during the growing season and provide protection from frost in winter.
Lance Leaf Blanket Flower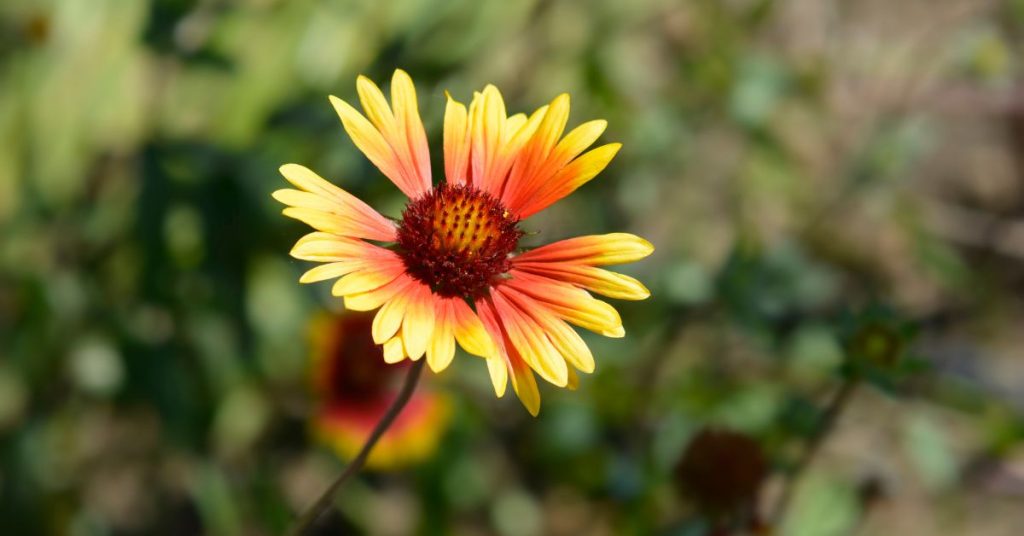 This North American native wildflower spreads quickly and produces plenty of bright yellow and orange daisy-like blooms in the summer months. It's a great choice for sunny border gardens, meadows, and rock gardens, and its long-lasting blooms make it a great cut flower.
Lance leaf blanket flower is drought tolerant and thrives in full sun and well-draining soil.
Lily
Lilies come in a variety of colors, sizes, and shapes, from dainty asiatic and trumpet lilies to the large, fragrant oriental varieties. These beloved flowers make wonderful additions to any garden, and some, such as the Easter lily, can even be forced to bloom indoors.
Lilies prefer full sun, though some varieties tolerate some shade, and a well-draining soil. They require regular watering but should not be allowed to sit in soggy soil.
Lemon Balm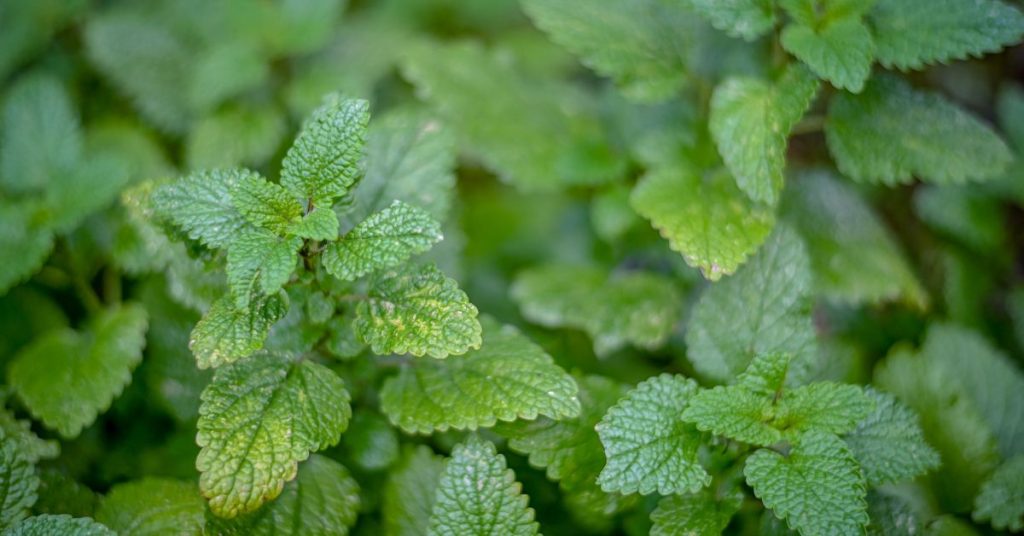 Not only does this herb have a wonderful citrus scent, it also produces pretty spikes of small, white flowers from summer into fall. Lemon balm grows quickly, so plan to clip it back to keep it from overtaking its neighbors.
Lemon balm prefers moist, well-draining soil and full sun. In hot climates, it appreciates some afternoon shade.
Leopard's Bane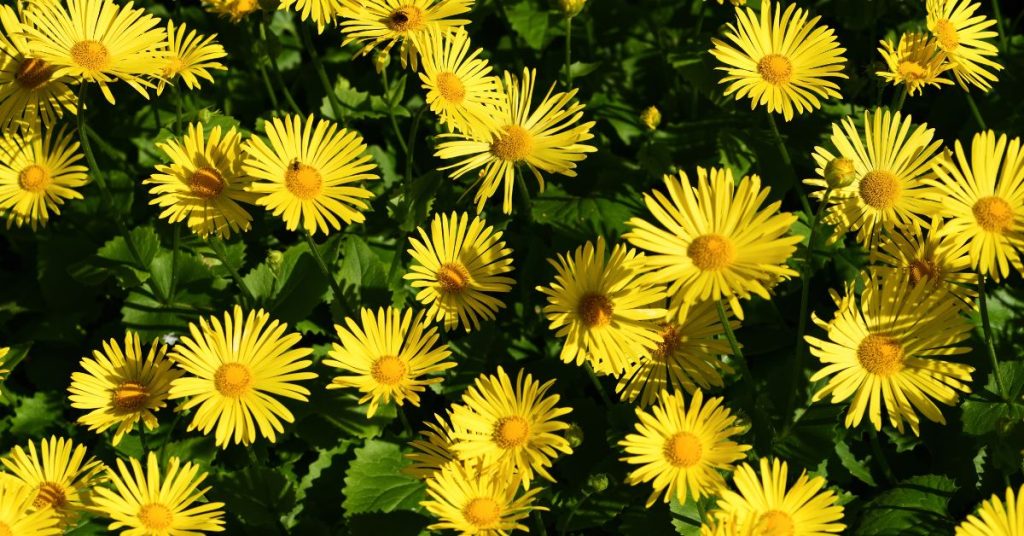 Also called wolf's bane, this daisy-like beauty blooms in late spring and early summer, producing clouds of small, bright yellow flowers. Its foliage is just as eye-catching, often displaying a silvery or bluish hue.
Leopard's bane prefers poor, well-draining soil in full sun or partial shade. Water regularly, but don't let it sit in a wet spot.
Lisianthus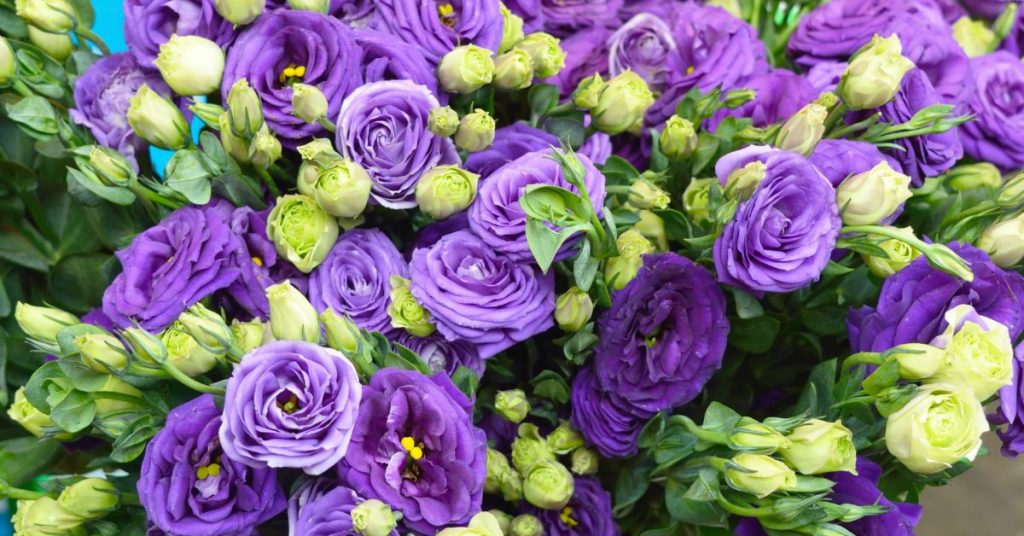 This elegant blossom resembles a rose but is actually related to the sunflower. Lisianthus comes in shades of pink, purple, white, and blue and adds beauty to cottage gardens as well as fresh and dried bouquets.
This heat-loving flower prefers a sunny spot with well-draining soil and regular deep watering.
Lavandin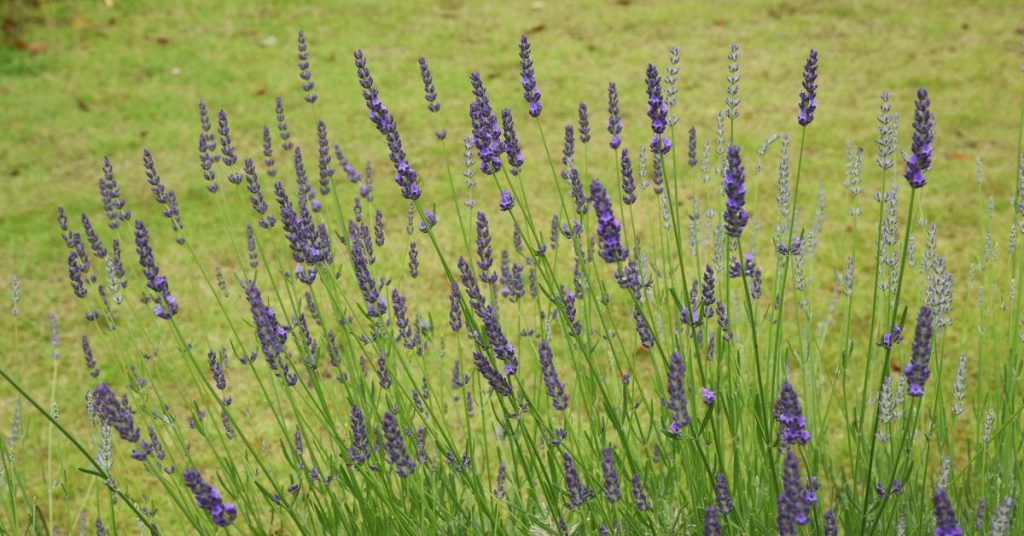 This hybrid of true lavender and spike lavender grows slightly taller than true lavender and produces slightly larger blooms. It also offers a more intense fragrance, making it an excellent choice for a fragrant garden or a container.
Lavandin prefers a sunny spot with well-draining soil and occasional deep watering. Prune back the blooms after flowering to encourage a second flush of blooms later in the season.
Lavatera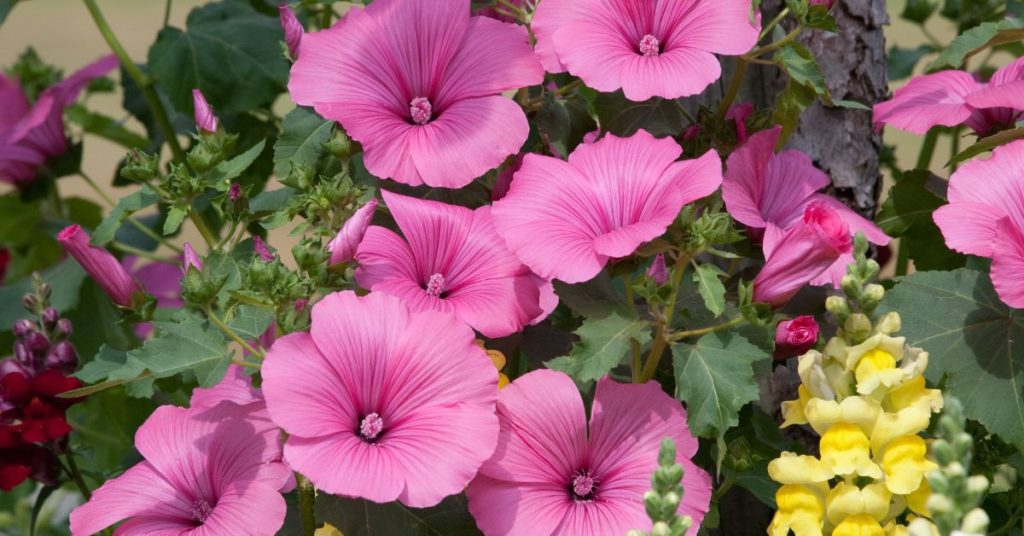 These mallow-like shrubs produce large, cup- or saucer-shaped flowers in shades of white, pink, or purple. The plants are often mistaken for hollyhocks, but they can be distinguished by their palmate leaves and the fact that the blooms appear all at once rather than in succession.
Lavatera is tolerant of a wide range of soils and grows best in full sun.
Leopard Plant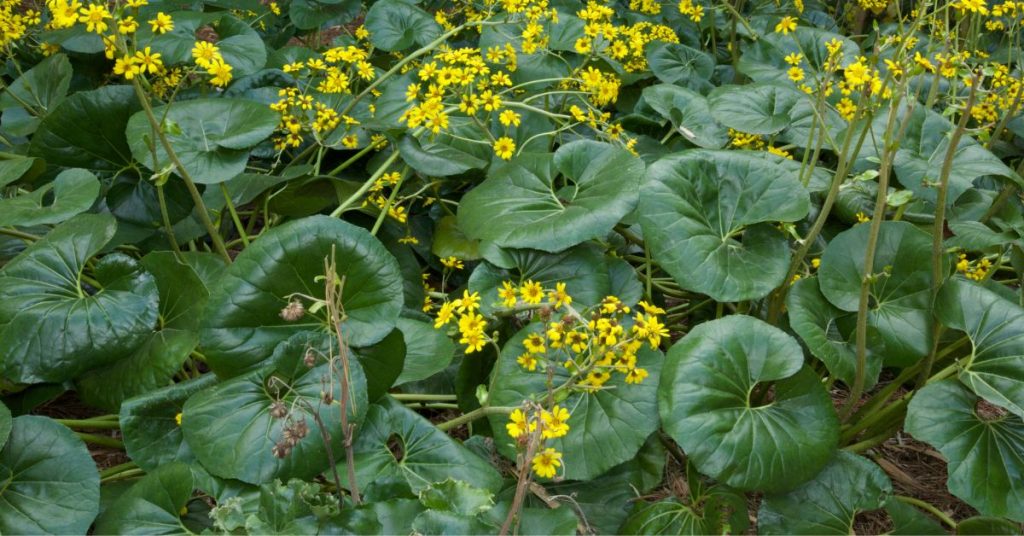 This low-maintenance perennial is an excellent choice for adding dramatic foliage to the garden. Its white-spotted, glossy leaves come in a range of colors, from burgundy to green, and its spikes of white or yellow flowers add an extra layer of interest.
The leopard plant prefers part to full shade and moist, well-draining soil.
Leucadendron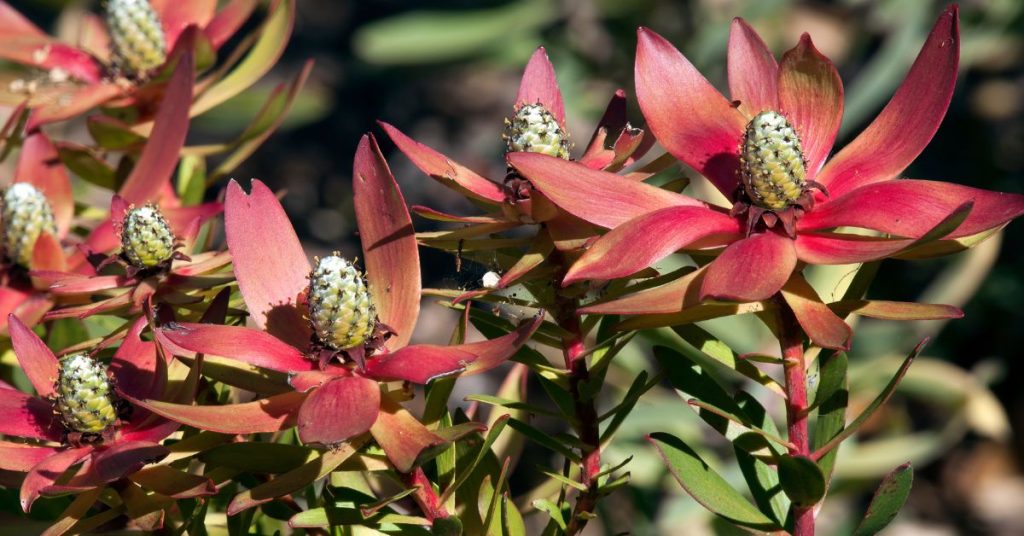 This evergreen shrub, native to South Africa, produces cone-shaped flowers in shades of red, white, yellow, and pink. The flowers look somewhat like tiny pinecones and give way to silvery-green seed heads in fall.
Leucadendron prefers full sun and well-draining, acidic soil. It tolerates drought but will be more vigorous with occasional summer watering.
Love-in-a-Mist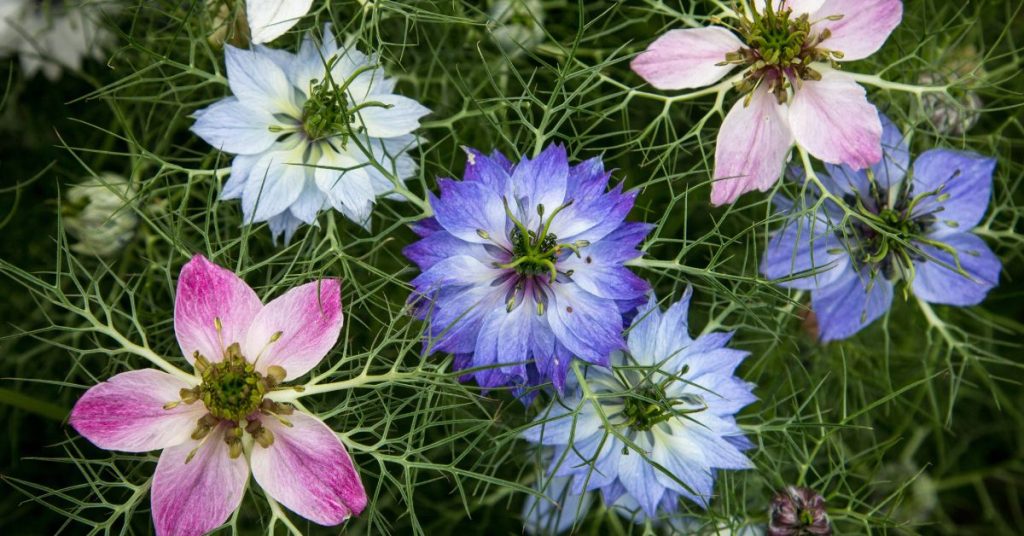 This annual flower bears a sweet scent and beautiful, feathery foliage that provides the perfect background for its lacy, blue, pink, or white blossoms. The flowers dry well for use in potpourri, and their seeds are edible and make a tasty addition to salads.
Love-in-a-mist prefers full sun, though it will tolerate some light shade. Rich, well-draining soil is a must.
Linaria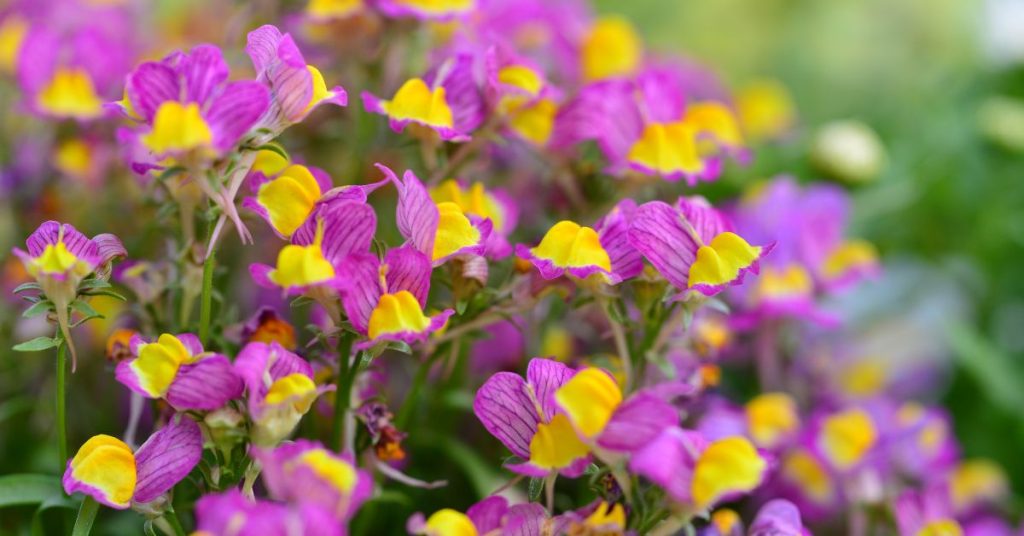 Commonly called toadflax, this early-summer bloomer produces spires of snapdragon-like flowers in a variety of colors, from white and yellow to red, orange, and purple. Its lance-shaped leaves form a delicate foliage backdrop, and the blooms make a perfect addition to fresh cut bouquets.
Linaria grows best in full sun and well-draining soil.
Large Yellow Foxglove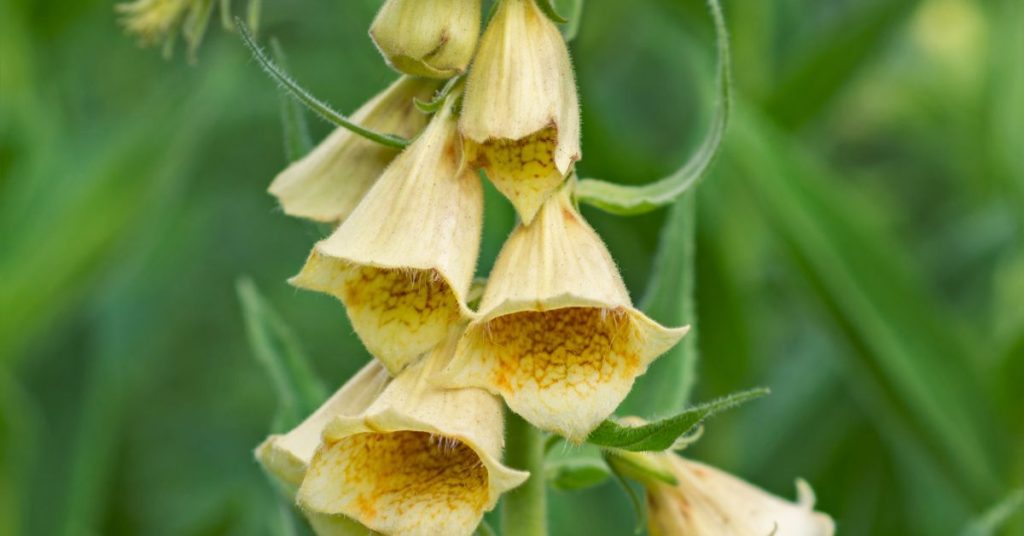 This striking biennial or short-lived perennial produces tall spikes of yellow, bell-shaped flowers from late spring to early summer. The leaves are large, heart-shaped, and crinkled, adding an interesting texture to the garden.
Large yellow foxglove prefers full to part sun and moist, well-draining soil. It is hardy in USDA zones 4-9.
Living Rock Cactus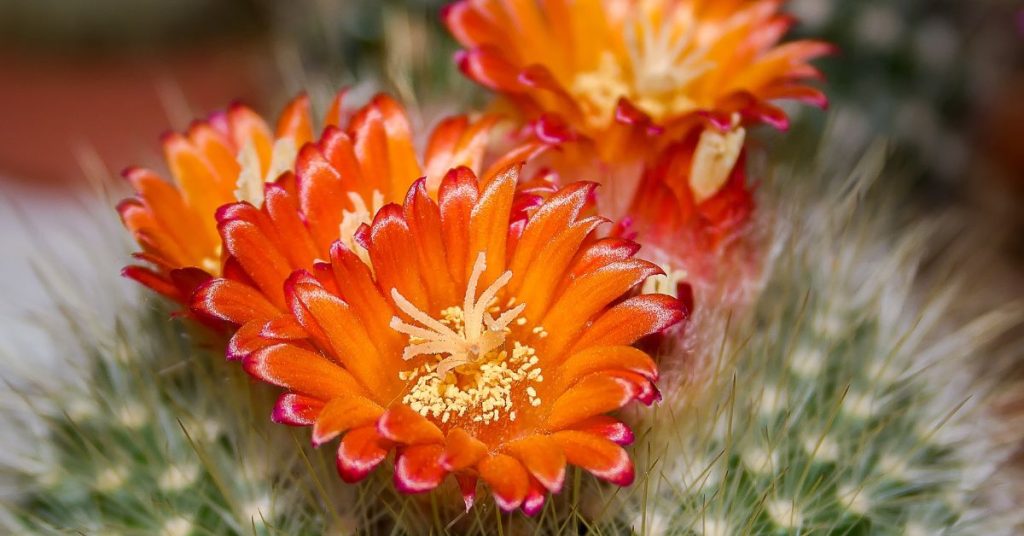 Living rock cactus, also known as Lithops, is a unique succulent that looks more like a stone than a plant. Its thick, grayish-green leaves are divided into two halves and form a protective layer around the stem. In late summer, daisy-like yellow or white blooms appear.
This desert native tolerates drought and prefers full sun. Plant it in well-draining soil, and be careful not to overwater.
Lobelia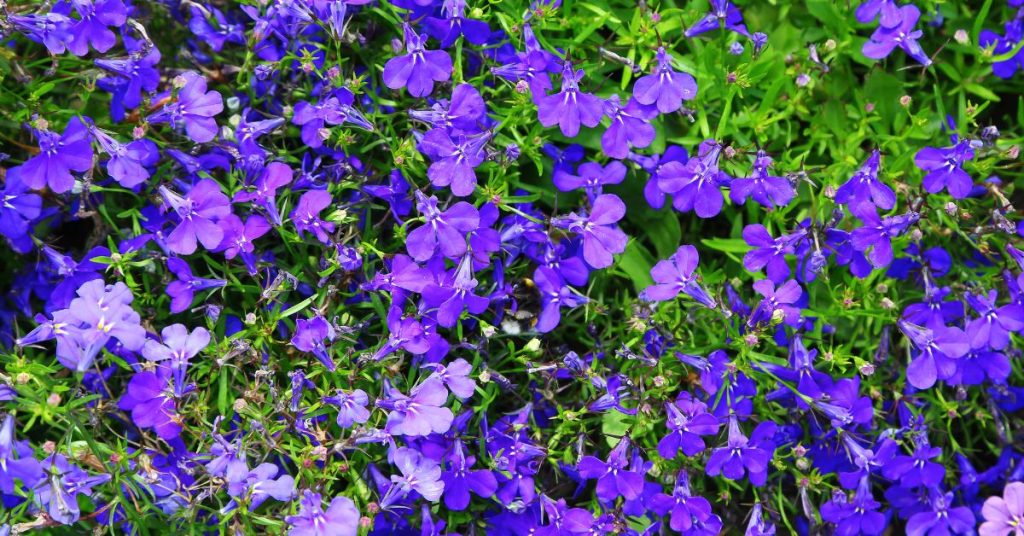 This annual flower is a great choice for beds, borders, or containers. Its tiny blossoms come in shades of blue, purple, pink, and white and are a magnet for pollinators.
Lobelia needs full sun to part shade and moist, well-draining soil. It can become leggy if it doesn't get enough light, so choose a spot with plenty of sun.
Lemon Thyme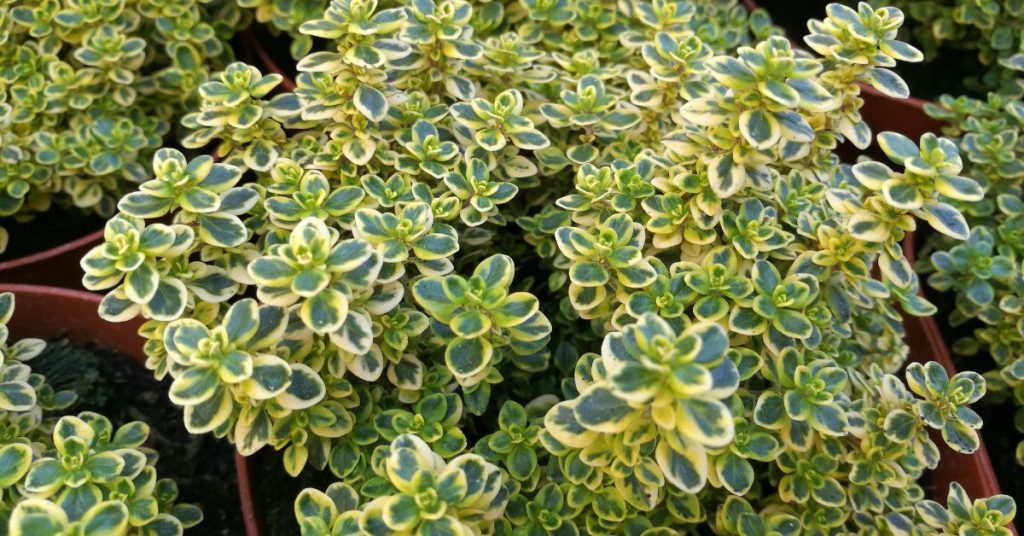 A relative of the culinary herb, lemon thyme is a low-growing, mounding shrub that produces fragrant, lemon-scented foliage and small pinkish-white flowers. It's a great addition to rock gardens, beds, and borders and makes a wonderful groundcover.
This Mediterranean native likes full sun and average to dry soil.
Lily of the Valley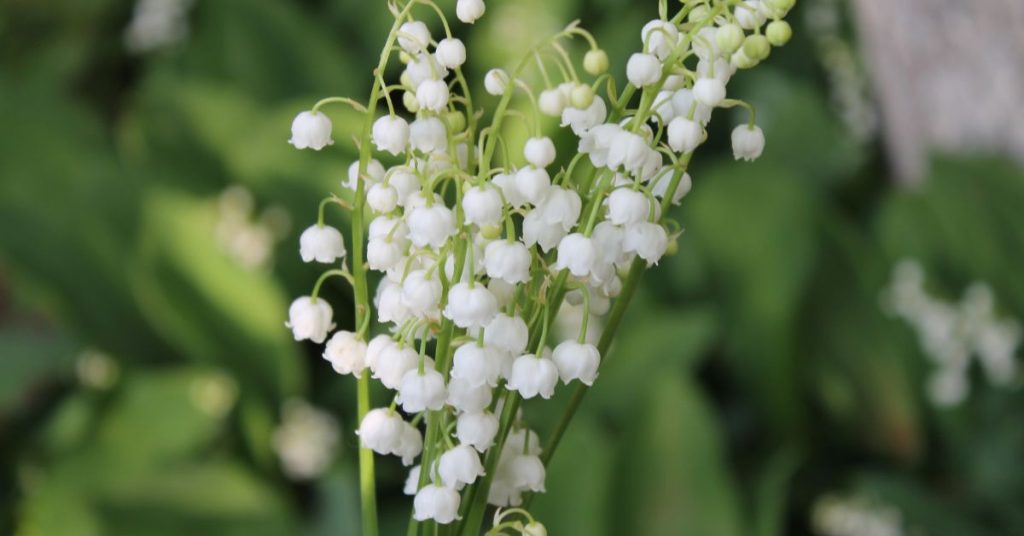 This fragrant, bell-shaped flower is a popular choice for wedding bouquets, and its lacy foliage looks lovely in the garden all year round. Lily of the valley is a perennial, with each individual flower lasting just one day.
This shade-loving plant prefers moist, slightly acidic soil. It will tolerate some sun, but it needs protection from the hottest afternoon rays. Water regularly and keep the area free of weeds.
Final Thoughts
The letter L is a great starting point for finding a wide variety of beautiful flowers. From the classic Lobelia and Large Yellow Foxglove to the exotic Leucadendron and Lemon Balm, there is a L-named flower for everyone!
What's your favorite flower that start with L? Please, comment down below!
You May Also Like: